Fabiola Rivas realized she was a lesbian in middle school in 2019.
Rivas, now 18, said she was feeling isolated and lonely, and sought out therapy. The resources available in her hometown of Melbourne, Florida, however, were limited when it came to addressing the questions and concerns that many LGBTQ people face when coming out. Rivas knew of only one mental health facility that provided LGBTQ-specific services, but it was too expensive for her family.
It wasn't until the Covid pandemic, when Rivas described her mental health as "going downhill" as students were forced to stay home, that her family found an affordable telehealth provider — a psychiatrist in Venezuela, where Rivas' family is from — and she was able to get the support she needed.
"It was truly, truly isolating," recalled Rivas, who is now an advocate for the It Gets Better Project, an advocacy group for LGBTQ youth. "I really felt like I was faking it for everyone else and that my friends were not truly my friends."
Rivas' experience in seeking mental health treatment is not unique: A study published in JAMA Pediatrics in June found that fewer than 1 in 3 mental health facilities in the United States offered services specifically designed for LGBTQ patients— such as coming out support, counseling on sexual orientation and gender-affirming therapy — for children and adolescents in 2020. On a per capita basis, all 50 states had fewer than 10 facilities with LGBTQ services per 100,000 children.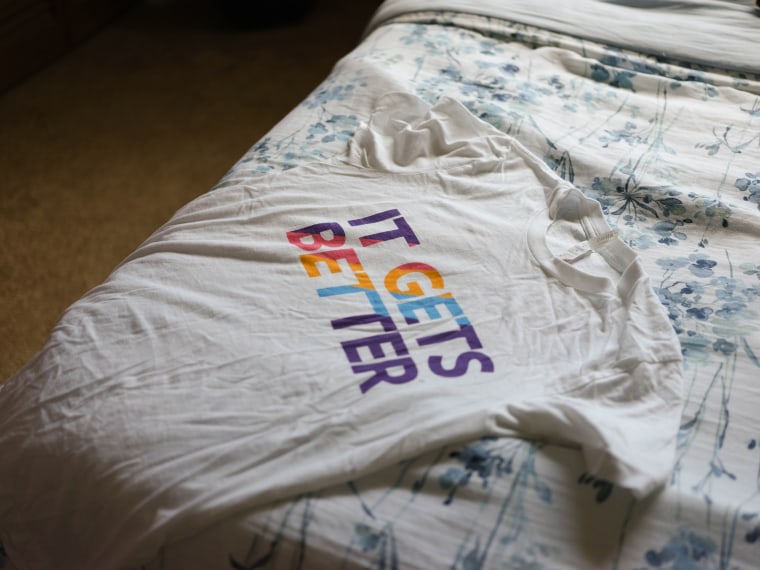 The LGBTQ community is "certainly in a state of crisis, particularly among youth," Rep. Ritchie Torres, D-N.Y., the first openly gay Afro Latino in Congress, told NBC News in an email. "Asking for help is a sign of strength, but we need to make sure that we have the proper resources in place for those who need help."
The study's lead author, Kristen Choi, an adolescent psychiatric nurse and health services researcher at the University of California, Los Angeles, said the number of mental health facilities in the U.S. that are trained to serve LGBTQ youth has barely budged over a six-year period, increasing from 25% of all facilities in 2014 to just 28% in 2020.
Mental health resources, she said, are crucial for LGBTQ youth. They face much higher rates of poor mental health when compared with their heterosexual peers, according to the Centers for Disease Control and Prevention.
"It was disappointing to see," Choi said of the findings, which analyzed data from the Department of Health and Human Services' National Mental Health Services Survey. Many providers and organizations, she said, are not necessarily trained or equipped to interact with LGBTQ kids in a way that is sensitive, affirmative and appropriate.
'Luck of the draw'
Alex Tilinca, 22, of Long Island, New York, knows the struggle of finding adequate mental health services all too well.
Tilinca, a transgender man, began his transition when he was 11. His family initially found him a therapist, but the therapist did not specialize in LGBTQ care.
He says he eventually got the help he needed because the therapist had a friend who was transgender who knew of an institute that helped transgender teens. Tilinca was later able to start testosterone treatment and had top surgery when he was 16. Now an adult, he works as a coach and competitive bodybuilder, helping others gain confidence in their bodies.
"Honestly, I got lucky that they personally knew someone that was trans and because of that they knew a therapist," he said. "It really was the luck of the draw, which was not good."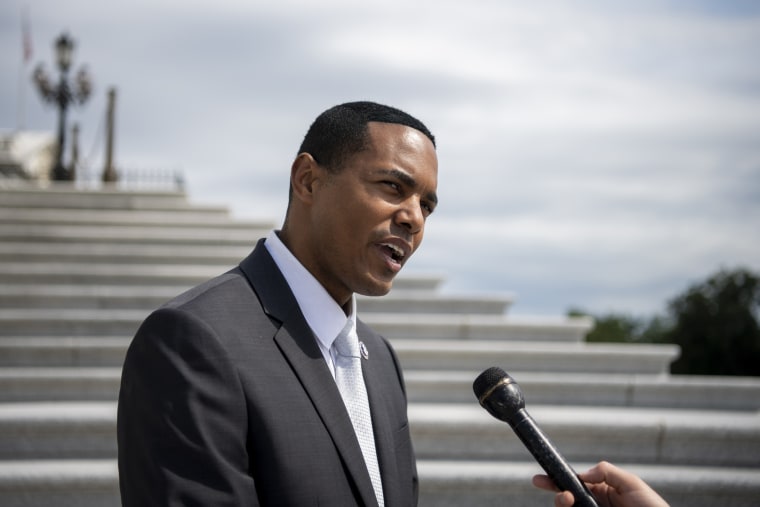 Torres, who has been vocal about his experience with depression and his struggle to find adequate mental health care, said, "Me coming out as gay has inspired me to be more open about my mental health challenges." 
In June, Torres, along with Reps. Eric Sorensen, D-Ill., and Sharice Davids, D-Kan., jointly introduced the Pride in Mental Health Act, which aims to improve access to mental health resources and provide training for caregivers that is tailored to the needs of LGBTQ youth. It also included guidelines to prevent bullying in schools.
Torres said the bill "is a crucial step in the right direction in addressing LGBTQI+ mental health."
Improving access
Jonah DeChants, a research scientist at The Trevor Project, an advocacy group for LGBTQ youth, said being an LGBTQ person can be "very, very stressful," especially in the current political climate in the U.S.
In June, the Supreme Court ruled in favor of an evangelical Christian web designer from Colorado who refuses to work on same-sex weddings, dealing a setback to LGBTQ rights. Attempted school bans on books that contain LGBTQ themes are also on the rise, according to The American Library Association.
DeChants said the organization consistently hears from young people who are seeking mental health care resources.
A recent national survey from The Trevor Project found that 60% of LGBTQ youth who sought mental health care in 2021 were not able to get it — including nearly 3 in 5 transgender and nonbinary people.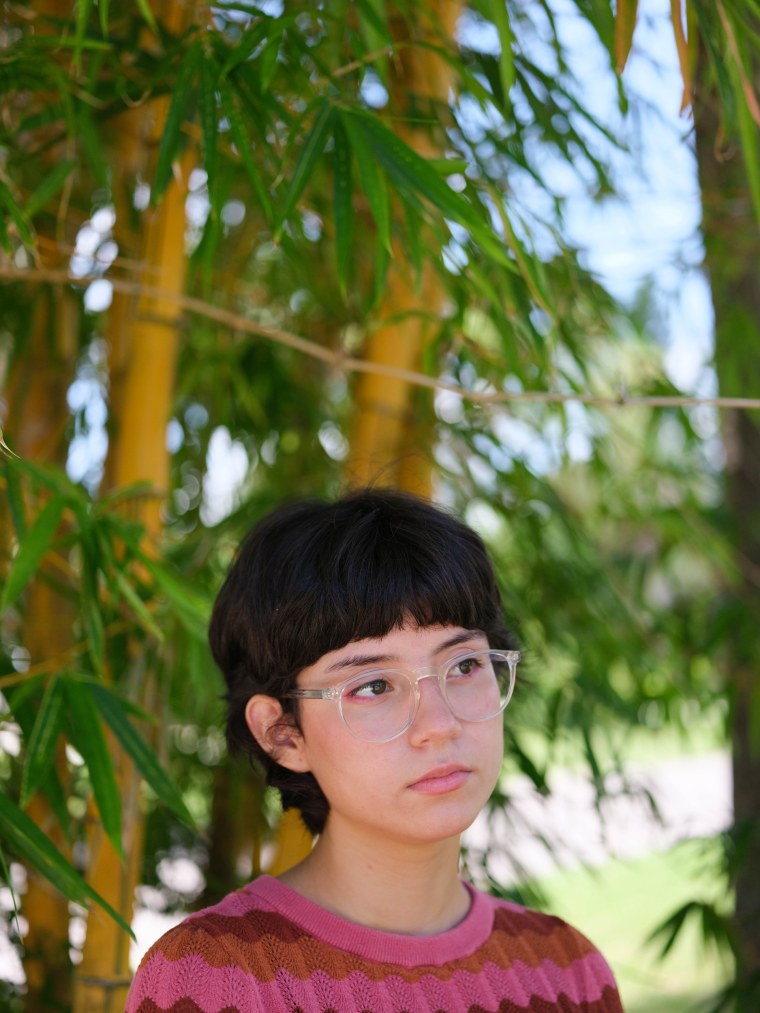 Improving access to LGBTQ care can be a challenge, DeChants said, because it takes a specific form of training. "And we certainly want folks moving into that space to certainly be qualified," he said.
Rivas, who graduated high school this spring, said she plans to attend college and is thinking about majoring in clinical psychology.
She recommended that other LGBTQ individuals facing mental health struggles find a community where they can.
"Finding people, it can be very hard," Rivas said, adding that she eventually found solace in a slam poetry group as well as the It Gets Better Project.
"Source: nbcnews.com" – 'LGBTQ teens often struggle to find mental health care tailored to them'